Hong Kong Branch A.G.M.
Date
: Friday 24th May 2019
Venue
: Stephenson Harwood, conference suite, 33rd floor, United Centre, 95 Queensway, Admiralty, Hong Kong
1830 : AGM (attended by paid up Members of the Nautical Institute)
1900 : Welcome drink (Champagne) Introduce House of Fine Wines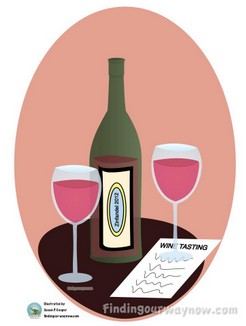 Wine tasting
: House of Fine Wines will share some exciting tips of how to 'Taste wine like a Pro'. Angel Alonso, Spanish Export Director for the winery Tobia in Rioja, Spain, would discuss and explain the styles of wines he makes in Rioja and share his insight on judging a wine. Selection of Spanish wines have been selected for the event. We will also have a young Chilean wine maker, Jose Ibarra, who shall offer tasting tips to the guests who wants to improve their tasting technique.
Hot & cold canapes etc
: There will be a selection of hot and cold canapes sourced from the FCC and served by professional waiters, available for guests to enjoy during the evening, as well as soft drinks, beers, tea and coffee, should they be required.
Sponsors :
With thanks to Stephenson Harwood for venue support.
Reserving seats
: The AGM is for Nautical Institute Members only.
The Wine Tasting event is for NI Members, their friends, spouses and guests who are interested in mixing with Maritime professionals whilst enjoying a professional wine tasting event.
There is no charge for this event.