IMB Meeting on Piracy & Maritime Security
archive > archive documents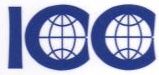 International Maritime Bureau
The 6th Tri-annual International Maritime Bureau Meeting on Piracy and Maritime Security

12th & 13th June 2007, Shangri-la Hotel, Kuala Lumpur, Malaysia

organised by

ICC - International Maritime Bureau (IMB)

and

The Royal Malaysia Police (RMP)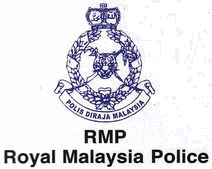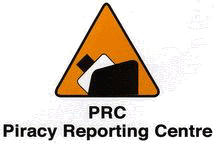 The conference, held in collaboration with the Royal Malaysian Police, has attracted over 200 delegates representing 38 countries and 13 international organizations,

IMB Director Pottengal Mukundan stated: "This international event allows key players in the areas of law enforcement, government maritime policy and commercial shipping to focus on addressing their common challenges with respect to piracy and security."

Opening the conference Malaysia's Deputy Minister for Internal Security Y.B. Dato' Mohd. Johari Bin Baharum, said that the dramatic reduction in attacks in the Malacca Straits was the result of firm action taken by Malaysia and the littoral states. His address was followed by presentations outlining contemporary responses to piracy and security, and an analysis of hot spots.

YDH Tan Sri Musa Hassan, Inspector General of the Royal Malaysian Police highlighted the importance of neighbouring law enforcement agencies of the Malacca Straits maintaining open channels of communication. He noted that multi-jurisdictional measures, such as coordinated patrols and 'eye-in-the-sky' programmes, have resulted in a dramatic drop in piracy attacks in the region.

Analysis of a hijacking was given by Captain Feroze Mirza of Eurasia International, Hong Kong. He related events following the hijacking of a tanker in Somalia. He revealed the tremendous pressures put upon owners and crew in these situations and how the hijacking was successfully resolved and the vessel recovered within 21 days.

Commander Max Mejia of the World Maritime University provided an overview of the existing legal frameworks relevant to maritime security. Commander Mejia described the various international conventions on piracy, such as UNCLOS and SUA, and explained how their specific definitions of piracy vary.
Mr Mwangura, coordinator of the Seafarers Assistance Programme in East Africa, declared these attacks politically motivated, adding that among the reasons for violence in the Delta region are, "a lack of basic facilities, resentment towards foreign companies and governmental corruption." He also added that the would-be hijackers are often better equipped and have greater knowledge of the Nigerian Delta than the military forces charged with thwarting them.

Mr Mwangura addressed the recent upwards trend in pirate attacks off the Horn of Africa. "The increasing instances of piracy and armed attacks on shipping are creating a rising reluctance amongst ship owners and crews to make voyages to Somali ports," he stated.

In addition to dialogue and debate, the conference featured live exercises and a demonstration of response tactics by the Royal Malaysian police and associated enforcement agencies.




IMB launches Maritime Security Hotline

The Maritime Security Hotline is a confidential communication procedure that will enable seafarers and others in the shipping industry to report any suspicious information regarding maritime crime, including terrorism, to the IMB Piracy Reporting Centre. This service will be available 24 hours a day, seven days a week and will be accessible from any location worldwide.
IMB Director Captain Pottengal Mukundan stated: "The crew of vessels and others in the shipping industry may have critical information related to terrorism, smuggling or other serious maritime crimes. In the past, those on the front lines of the shipping and port industries have been hesitant to provide this information, fearful of the consequences to themselves or their families. This new service will allow security intelligence to be reported anonymously and without delay."

The Maritime Security Hotline consists of a constantly monitored communications command centre capable of receiving secure telephone and e-mail reports. This new service will be manned from the IMB Piracy Reporting Centre in Kuala Lumpur. Those at the forefront of the maritime world will be able to provide secure, private first person accounts to IMB, an independent agency not directly affiliated with any traditional intelligence institution. IMB will interpret and categorize all reports and forward all necessary information to the relevant authorities.


The number for the IMB Maritime Security Hotline can be contacted via telephone on
+603 2031 0014 or e-mail on imbsecurity@icc-ccs.org.uk



for more information : International Maritime Bureau