August89
archive > Log > Log1989
Hong Kong
Chairman's report on successful year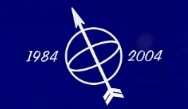 THE CHAIRMAN reported on the year's activities of the Branch and mentioned that the monthly committee meetings had been very well attended by the supportive committee members. He went on to give his sincere thanks to the editorial team for the eight newsletters published during the year and especially to Mr Paul Owen who had spent a lot of time collating the Branch's ideas for the newsletter.
He mentioned the five meetings held in the very respectable location of the Police Officers' Club, where not only is there a sense of security but excellent facilities for making social contact with members in the bar both before and after meetings. There were also five visits during the year which ranged from the largest police launch and the most advanced Japanese SAR ship to the new computerised visual display of the radar simulator in the HK Polytechnic.
He informed members that the NI had been represented on Committee 'B' for the future Hong, Kong registry, and also participated in various connected working groups, in particular the working groups for 'Seafarer Licensing and Certification' and 'Recommended Syllabus for Certificate of Competency Examinations,' which underlines the importance of our nautical profession for the future Hong Kong registry.
He went on to say that as the Hong Kong Branch is the biggest outside the UK, and also as he believes Hong Kong will continue to act as a major shipping port in the world, the role of our Institute will continue to be vitally important for the best interests of our profession.
The principal officers for the coming year were agreed as:
Chairman A. M. Jestico, FNI
Vice-Chairman A. C. Bromfleld, FNI
Hon. Secretary P. R.Owen, MNI
Hon. Treasurer E. D. Robinson, FNI
The Chairman concluded by welcoming the new office bearers and advising them to be prepared for another hard working year in which there will be much to do.
Contributed by Captain S. H. Pau, MNI
Seaways August 1989