Oct87
archive > Log > Log1987
Hong Kong
Third Branch annual meeting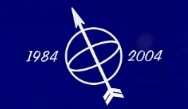 THIRTY—SEVEN members and guests attended the Hong Kong Branch's third AGM.
The Chairman's report highlighted the fact that in the previous year there had been much behind-the-scenes activity with the Committee becoming involved in talks on the HK Register. Perhaps there was a need now to involve a wider cross-section of the membership and the incoming Branch Committe were enjoined to bear this in mind. Hopefully, the plan to provide members with a Branch newsletter would ensure a wider participation in Branch matters.
The Chairman also outlined the Branch's involvement in the Joint Maritime Institutes' Committee (JMIC) with the Hong Kong Joint Branch of RINA/IMarE and the Institute of Sea Transport. The Government was also being kept aware of JMIC interest in the Register and in the consultative processes.
The recent spate of Committee meetings and the workload engendered necessitated help being sought from the membership as a whole. It was not equitable to expect the same willing workhorses to manage Branch matters. It was also imperative to recruit members and to this end discussions were already being carried on with London concerning the acceptance of River Trade qualifications.
Finally, for the next Branch Committee, the unusual step was being taken of simply electing committee members who would, at their first meeting, agree on office bearers for 1987-1988.
Fifteen nominations having been received, and no others from the floor, N. P. Austin declared the following elected as Branch Committee for 1987-1988: A. C. Bromfield, D. A. Chadwick. Chan Chung-wing, Tony Chin, Chor Yee-on, R. B. Cornell, J. Fonseka, N. J. Lopez, A. Moore, Pau Sai-hung, A. C. Pyrke, N. Ramamoorthy, E. D. Robson, R. Tritton, P. J. Wyatt.
Dinner followed the meeting, and H. M. G. Forsgate, MNI, Chairman of the Urban Council, delivered the speech prepared for Mr. G. A. Higginson, Director of Maritime, who was indisposed.
At the subsequent Committee meeting, the following officers were elected:
Chairman S. H. Pau.
Vice-Chairman N. J. Lopez.
Hon. Secretary R. B. Cornell.
Hon. Treasurer E. D. Robson.
Hon. Asst. Secretary D. A. Chadwick.
Membership andRecruitment Co-ordinator J. Fonseka.
PRO and Newsletter A. M. Moore,
Co-ordinators P. J. Wyatt.
Contributed by N. J. Lopez, FMI
Seaways October 1987