Set99
archive > Log > Log1999
Hong Kong
Chairman's report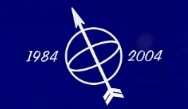 I was honoured to be elected as chairman of the Hong Kong Branch at the recent AGM and I think the members and their committee would consider it appropriate for me to make a few comments concerning the branch and its developments in light of recent history.
Just prior to, and directly after, the return to Chinese sovereignty there was a certain identity crisis concerning many professional institutions founded in the United Kingdom. This was natural, as there was definite uncertainty as to whether these would be viewed as remnants of the old colonial system. The NI Hong Kong branch suffered many blows internally because of this line of thinking. In addition, many stalwart members left Hong Kong as their contracts expired or through suddenly passing to the final haven of all seafarers. This caused a considerable gap and some sudden breaks in continuity.
Sadly, some institutions leant towards political involvement, which did not improve the situation. I am pleased to say that, although pressured from some sources, we steered a course round this type of involvement. We have weathered the last three to four years of turbulence, we have trimmed our sails, we have refocused our objectives and now are ready to bring the Nautical Institute Hong Kong branch into the next millennium with all sails set.
We have a versatile and energetic committee which now covers the nautical profession over a large spectrum; and all are giving up private time and striving hard to promote the profession in Hong Kong. We have many programmes on the agenda for the future extending into the year 2000. These, we trust, will encourage our membership out there to actively participate and lend their experience and expertise in developing our branch to its full potential.
The major project at present on our list is of course the October Seminar on cargo care which we hope will clearly reinforce our efforts to establish the NI in the Hong Kong SAR (special administration region) as the world's leading marine professional institute. We hope to be able to have also one of the leading members of the shipping industry in Hong Kong to say a few words hope to draw a large group of students in addition to the shipping community at large.
Our programme for the future includes direct participation in a professional capacity in many nautical orientated projects that are being developed in Hong Kong.
Contributed by Captain G Edmondson FNI
Seaways September 1999