May88
archive > Log > Log 1988
Hong Kong
Arbitration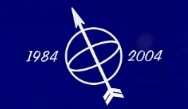 MR HOWARD MILLER, a prominent American attorney at law, gave the Branch an enlightening presentation on the alternatives to London arbitration. During the talk, members were advised of the advantages of the two premier centres for arbitration disputes and the emergence of Hong Kong as an alternative to these.
Arbitration was originally considered as a low cost alternative to legal proceedings. The extent to which parties now resort to arbitration has changed; arbitration can generally no longer be considered as low cost. Another advantage originally enjoyed by having disputes resolved by arbitration often achieved a quicker settlement due to the more readily available arbitrators. However, once again, due to the volume of arbitration work, cases cannot often be held by leading arbitrators for some 18 months.
In London, arbitration cases are usually held on consecutive dates set aside for cases and the proceedings are held in normal working hours. However, in New York, due to a requirement that arbitrators must he 'commercial men', arbitrations are usually held outside office hours during the evenings and occasionally, at weekends! The dates on which these hearings take place may not even he on consecutive dates and, sometimes, breaks of several weeks may occur depending upon the availability of the parties involved. Mr Miller pointed out that, although on the face of it, arbitrations in London handled matters en bloc•, arbitrations in New York were frequently handled and settled more quickly than in London due to the delays incurred—due to arbitrator availability.
Seaways May 1988